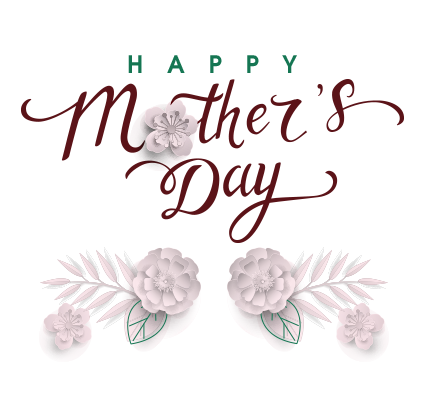 To celebrate Mother's Day, we've invited women from the uDiscoverMusic team to share their favorite albums and motherhood memories. The result is a heartwarming collection of family stories that we hope will resonate with other music-loving mamas.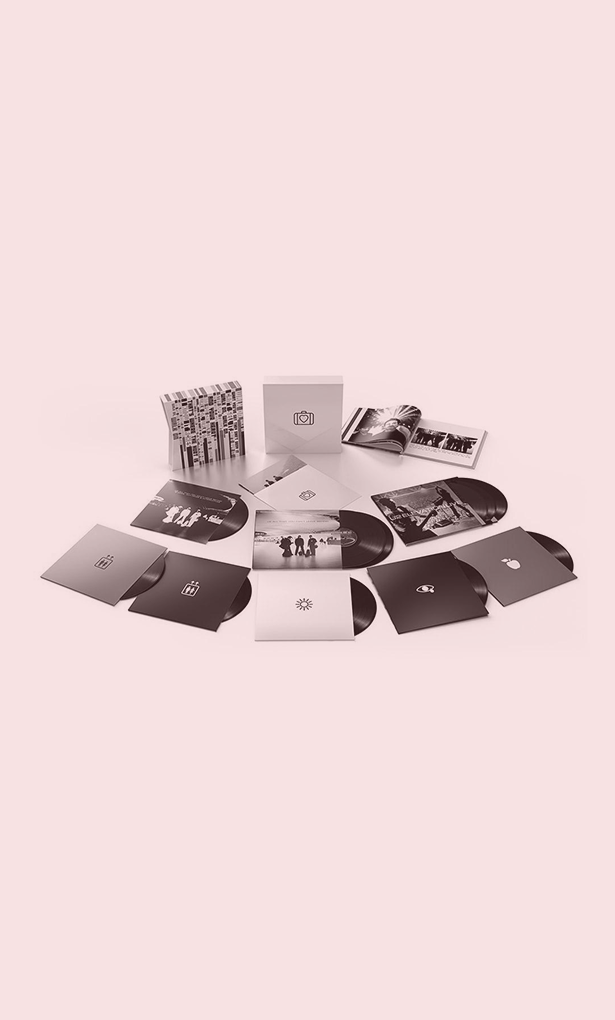 U2
All That You Can't Leave Behind
20th Anniversary
To say that I have been a U2 fan most of my life would be an understatement. Their songs and albums have brought me joy, moved me to tears, and are the main soundtracks to my life. For more than 20 years, All That You Leave Behind has guided me into adulthood, comforted me through complex decision-making and losses, and helped me celebrate my successes. The album's 1st single, "Beautiful Day," is one of their many songs that lift me up and reminds me to embrace the moment and not take anything for granted. The anthemic song also played a part in two of my most treasured memories. In 2012, "Beautiful Day" was played as my new husband and I were reintroduced into our wedding reception. Then about a year later, and 52 hours in labor, at the exact moment my son was born, "Beautiful Day" spontaneously came on my doctor's iPod. That moment of holding my son for the first time while the song was playing was the epitome of a "Beautiful Day." The entire ATYCLB album has since continued to be the music accompanying milestones throughout my life and career.

Meg McLean Corso
UMe, Senior Director - Media & Artist Relations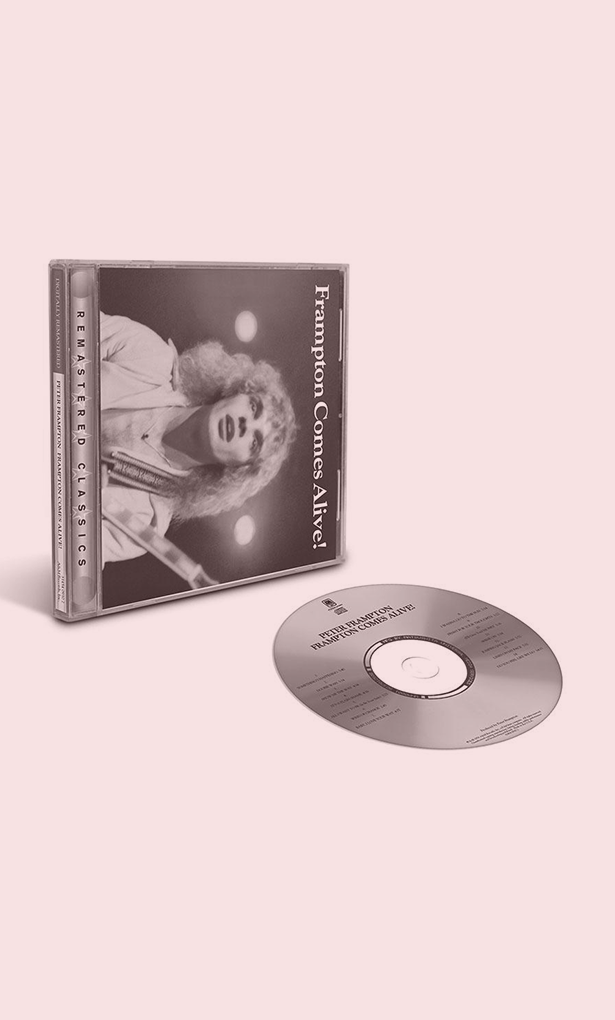 Peter Frampton
Frampton Comes Alive!
Where do I begin? Let's start with a timeline. In 1978, I was 12 years old. An absolutely terrible and completely magical film was released. "Sgt. Pepper's Lonely Hearts Club Band". Its release marked the day I truly discovered music. Star packed and with a terrible plot - every single song performed was by one band. The Beatles. It was then that I fell in love with John, Paul, George and Ringo and my pre-teen heart was forever given to Peter Frampton and the "Future Villian Band" - Aerosmith. Fast forward to February 14, 1992 - a 25 year old version of me had realized the start of her music industry "dream" and was working as an Office Manager for Capitol-EMI in Laurel, MD. A local 2,000 person club in Baltimore called Hammerjacks had just opened its doors to host a long absent live performer who'd decided to hit the road because "it had been too long"...Peter Frampton. I remember standing outside in the cold - waiting to get into this standing room only event...I remember watching Peter and his original band bring the house down with a heat, intensity and the talk box I had never witnessed before. It was the first time I'd been old enough to see Peter Frampton play - and it was a night I will always treasure….and will blissfully never forget.
Stephanie Timberlake
Director, Campaign and Content Management, UMG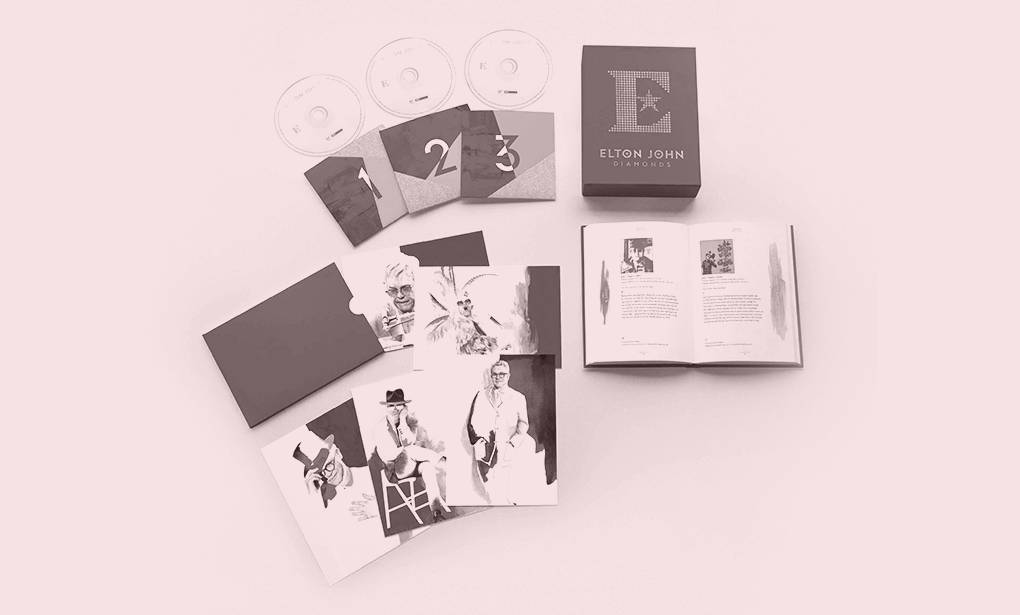 Elton John
Diamonds 3CD Deluxe Box
I have been an Elton John fan since I was in college. Growing up in Iowa, it was mostly country music and top 40 songs that were played on the radio. So, I didn't discover Elton John until I found his "Love Songs" compilation at the Sam Goody music store. I can't tell you what made me buy it, but I had that CD on repeat for many years. The minute I heard his music it stuck with me in the most profound way. Since then my knowledge (and love) of his repertoire has grown quite a bit. I picked the Diamonds box set because even though I love his B-sides and deep cuts, the best-known singles are classics for a reason. I introduced both of my kids to his music from the time they were infants and we were spending a lot of time in the car commuting to daycare. As babies I would sing "Your Song" to lull them to sleep. "Your Song" was also the first dance my new husband and I shared at my wedding reception. It is my absolute favorite song. When my kids got older, their favorite song was "I'm Still Standing" because they came up with a dance routine when he sings the "Yeah, Yeah, Yeah" part (think little jazz hands in the air while scream/singing the lyrics). This last year has been tough as not only some of us are full time employees, but also juggling being full-time parents and homeschool teachers. Elton's music brings a calm to the storm for me every time. I am so happy my kids are being introduced to his music at such a young age and I hope they have the same nostalgic feelings and love for Elton John as I do today.
Amy Matusek

Vice President, UMe – Film and TV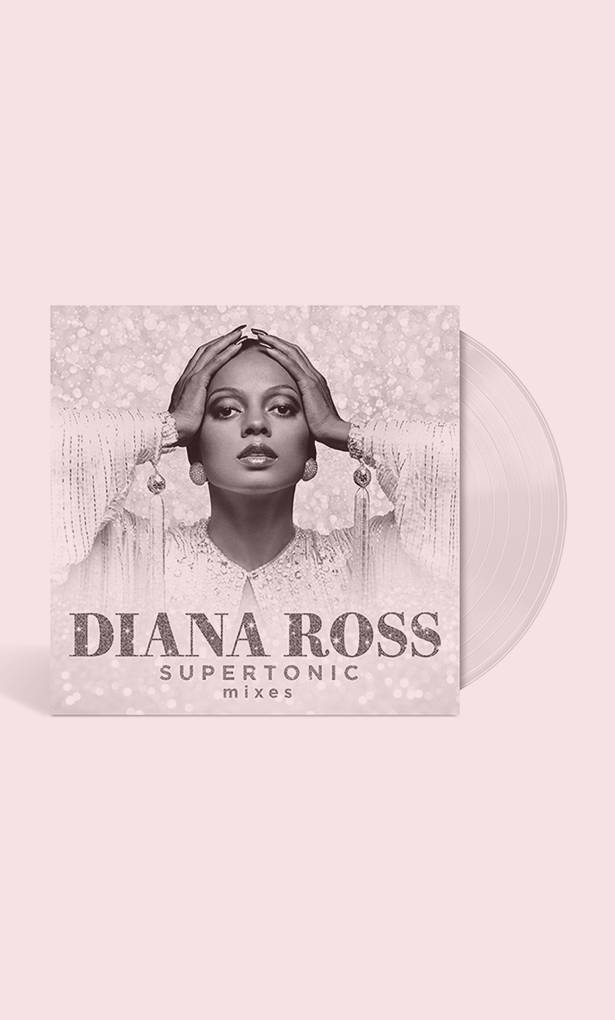 Diana ross
Supertonic: Mixes
Limited Edition LP
THE queen Diana Ross. I remember when I was younger, I was watching her on an award show and she had her whole family join her on stage and just being amazed! I love Diana Ross not only for her music but because she reminds me so much of what it means to have a legacy! Not only will her work live on forever but also the work of her children who have impressive careers of their own. "Ain't No Mountain High Enough" is played in our house every weekend in my Sunday morning playlist. I insist my kids know the greats and classic music. This LP is a fun spin on her classic songs which gives even more life to the music.
Eryka Hammonds
Director, Label Catalog UMe - Def Jam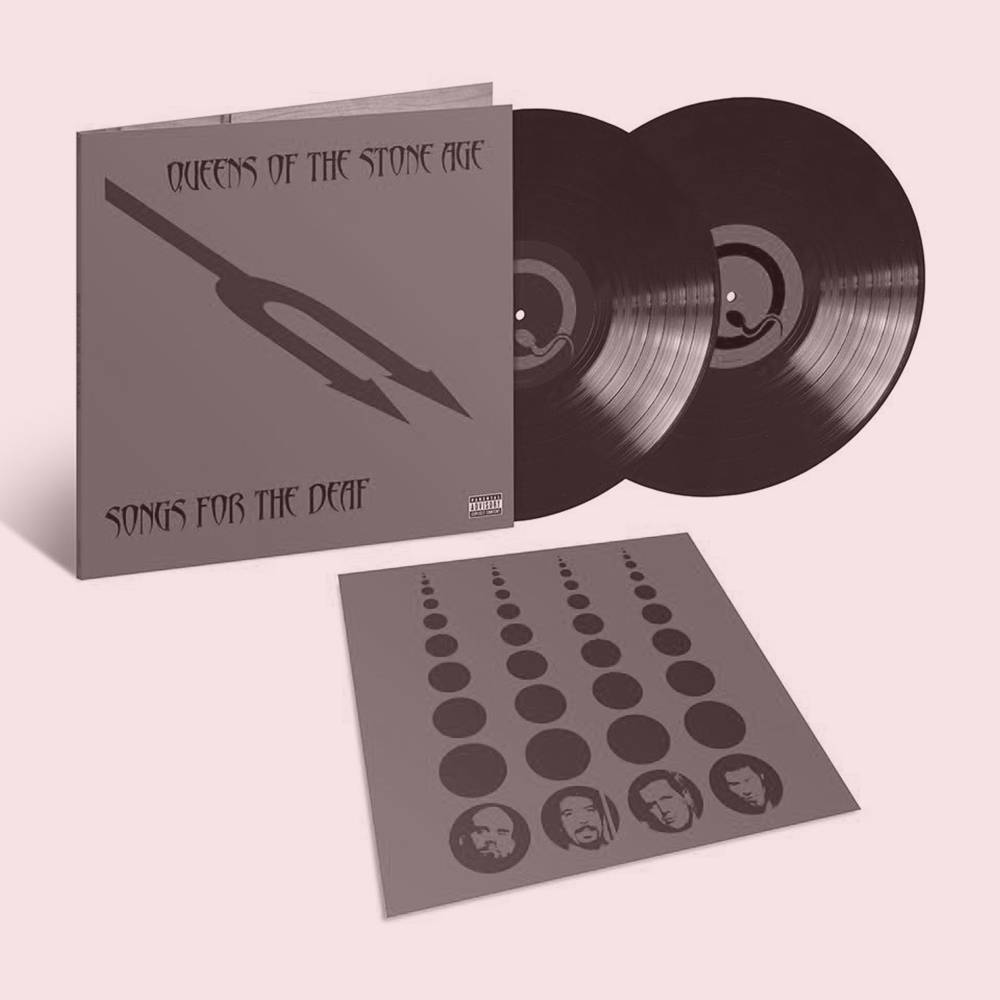 Queens Of The Stone Age
Songs For The Deaf 2LP
In 1999, I was pregnant with my first-born, working in the warehouse of Cargo Records in London, when their first album had just been released. My colleagues and I were instantly blown away by their sound, playing the records on repeat. In rainy London, the sound of the desert felt different and invigorating. Songs Of The Deaf was released in 2002 and when I was carrying my second son in 2003, QOTSA once again turned out to be the soundtrack. This album changed for me what music could be. I was a punk / HC kid in the 90s but the bombastic sound and energy of Songs For The Deaf easily trumped the energy of most of my HC heroes. To my delight, when my sons entered their teenage years, they discovered Songs For The Deaf for themselves. I can't help but wonder whether playing so much QOSTA during pregnancy might have influenced the music taste of my kids. It's now one of those records that we listen to as a family, as a mother with her children.
Chantal Walker
Executive Assistant
KACEY MUSGRAVES
GOLDEN HOUR
After winning Album Of The Year at the Grammy's, Kacey Musgraves really won the heart of America with her fourth studio album, Golden Hour and witty personality. The lyricism of each track ranges from being by yourself and content with "Lonely Weekend" to a lovely, sweet homage in the track "Mother." Kacey's soft, sultry voice along with her divine, genuine lyricism will have you putting this album on repeat over and over again.
GWEN STEFANI
LOVE ANGEL MUSIC BABY
Love Angel Music Baby by Gwen Stefani is the first studio, breakaway album since her departure from No Doubt. This album resonates as a coming of age release with tracks like "Bubble Pop Electric" and "Cool." The album does an exquisite job of marrying many genres together like electro-pop, R&B, and alternative. Love Angel Music Baby is a testament that Gwen Stefani was capable of standing on her own with her solo-project and have it succeed with such abundance. We owe a lot to Gwen for coining the term "Hollaback Girl" and teaching us the correct, perhaps difficult, spelling of bananas.
YEAH YEAH YEAHS
FEVER TO TELL
A quick, fast-paced punk revival – Karen O in Fever To Tell is the front woman we've been so thirstily craving for so long. I remember seeing them perform at FYF in 2013 and she was wearing a sparkle suit; her energy was electric and bright like a punk rock Jesus. Fever To Tell is rebellious and empowering in every facet, every guitar chord. Her spunky dynamism, melodramatic voice along with the electronic sound of the Yeah Yeah Yeahs will have you moshing and air-guitaring in general admission.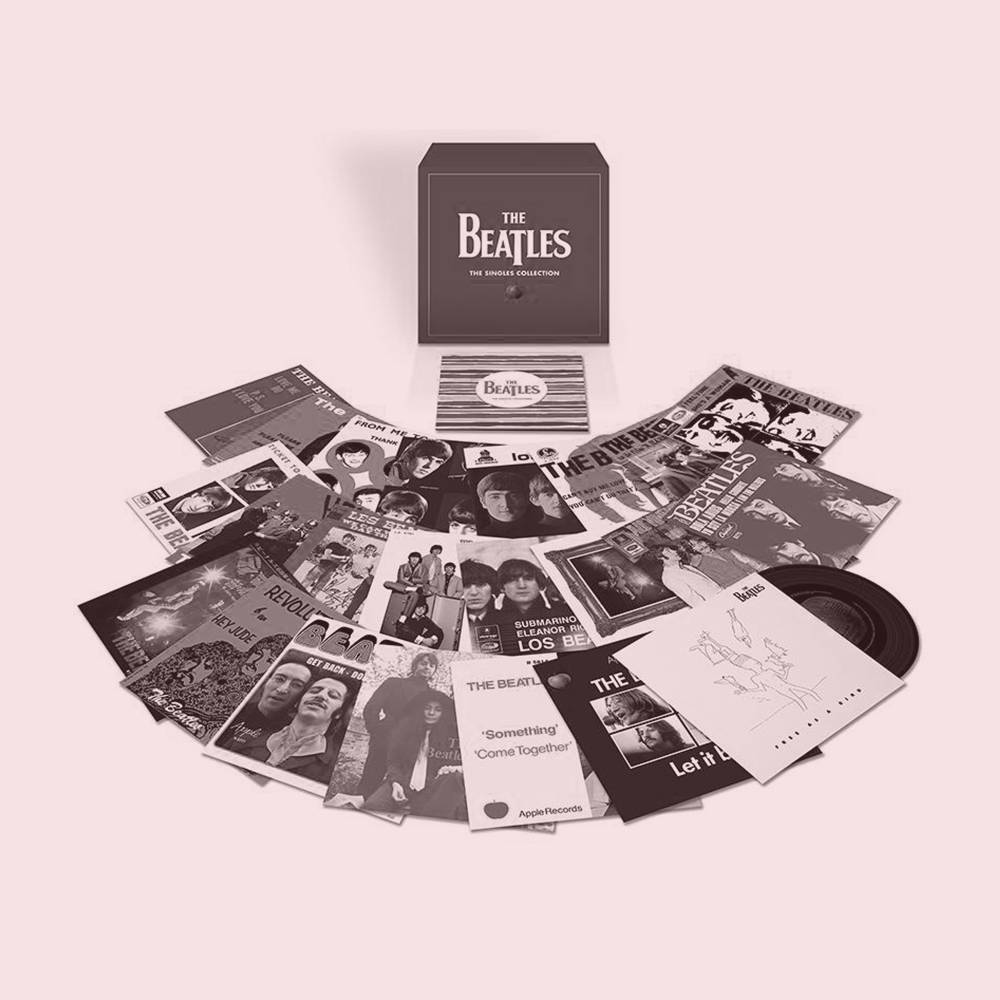 The Beatles
Beatles Singles Collection
One of my fondest memories of my Mom revolves around church on Sunday mornings and music in the afternoons. After church my Mom would play her favorite albums, always with a story. She told me about this family that she babysat for and they would always pay her with LP's, and that's how she found The Beatles. She loved all of their music, but her favorite song was "Eleanor Rigby". She never really explained why it was her favorite, but she loved to play it every Sunday. I don't know if it was the lyrics about church, or if she could relate to "all the lonely people", but I love this song because in just a few lyrics it imagines an entire lifetime for Eleanor. I can picture the empty pews, the Father giving his sermons, and the grey, cold skies that I often associate with London. But I think even beyond the lyrical story, there is something magical about a "pop" song that uses only violins, violas, and cellos to weave an incredibly moving tale.
Tina Rubin
Director, Global Technology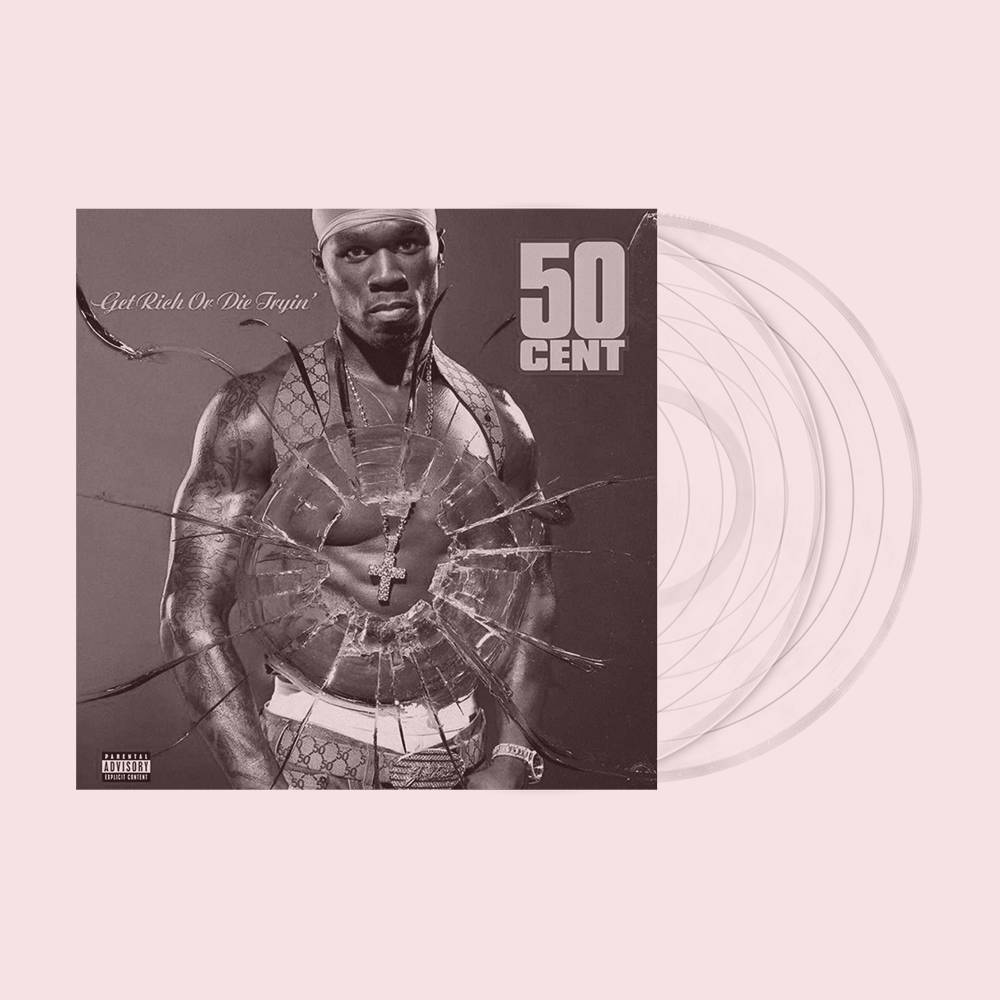 50 Cent
Get Rich or Die Tryin
This album makes me happy and sparks so many great memories from my early 20s. I used to go to Red Rocks on Sunset Blvd. with my friends and they had an upstairs room that was a bit quieter that we'd hang out in. One time we were there, Dr. Dre's "right hand man" came in and started playing tracks from this album to gauge people's reaction to new music, before officially releasing it. When I heard "In Da Club" for the first time that night, my friends and I lost it. The beat, the lyrics, the vibe of the album just set us up for a good time. We danced all night and remember hearing it on the radio for the first time a few weeks later. I called my friends to tell them to tune in and hear it, as if we had discovered 50 Cent and just broke a new artist! It will always remind me of these good times and whenever I hear the album, I think of that night I "discovered" 50 Cent.
Moujan Bertke
Senior Director, CRM Label Services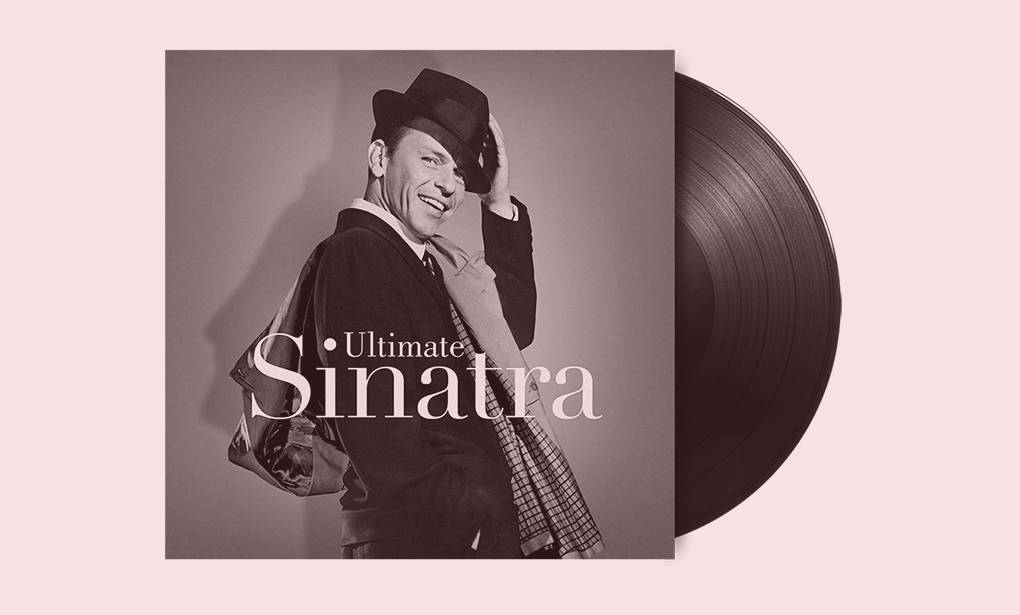 Frank Sinatra
Ultimate Sinatra
Sinatra has a very special place in my music career history. My first job at a record company was at Capitol Records. I was working new or unknown (at the time) artists including Radiohead, Mazzy Star, Skinny Puppy to colleges and high schools outlets – think 1824 but pushing print and radio! Capitol had just started putting out "catalog" records, and the first big item was a Sinatra box set. With a new title and promotion, I was tasked with working Sinatra, and that day marked the first day of my career working in catalog. The box set was critically acclaimed and the first of its kind, with a CLOTH cover and big liner note booklet. Over the years, I became part of Mr. S "inner circle" and worked on or was part of his various events – his 80th birthday, his charity golf events, and his media appearances. He referred to me as "the kid" (yes, long ago, I was a kid!). I have tons of "stories with Sinatra"…but my favorite thing to do is putting on a Best Of and enjoying the maestro at work from the melancholy "In The Wee Small Hours" to "I've Got the World On A String," his music covers all moods. But mostly, it puts a smile on my face, and reminds me of my adventures with him in New York, Miami, Chicago, Los Angeles, Palm Springs, Las Vegas and more.
Sujata Murthy
Senior Vice-President, Media & Artist Relations, UMe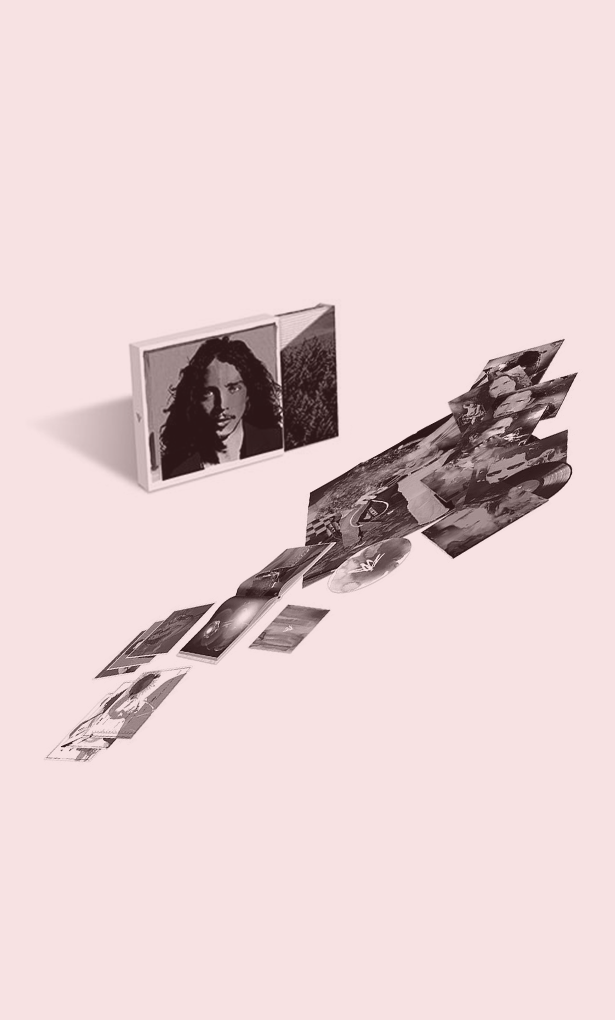 Chris Cornell
Super Deluxe Edition Box Set
This box set is a wonderful way to celebrate the life and music of the brilliant Chris Cornell. My love for him stretches his entire career, from his early days in Soundgarden to his later days in Audioslave and his solo work. His voice was so enchanting and I always felt like I could really understand the pain, love, fear or happiness in his music. My husband and I immediately bonded over our fandom for Chris Cornell. One of my favorite memories of us was at the Chris Cornell solo acoustic retrospective show at Carnegie Hall. He was playing about a month after my husband's birthday so I surprised him with tickets. He was so thrilled and excited to see him in person at the iconic Carnegie Hall. The show was simply amazing. He played a mix of old classics, plus some truly inspiring covers including Led Zeppelin. It was a night I will remember forever.
Meagan James
VP, Head of Audience Development (North America), UMG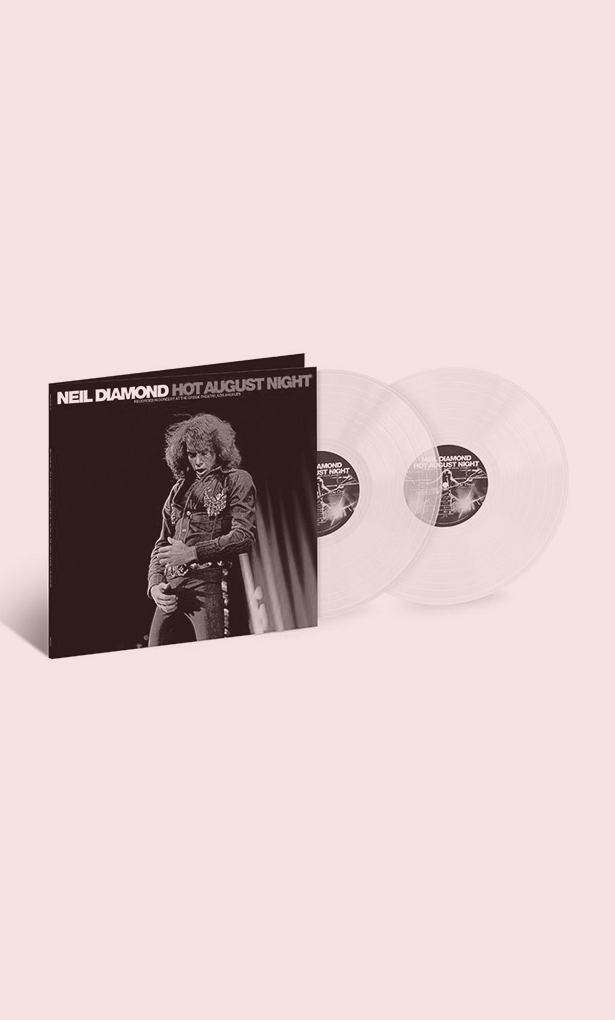 Neil Diamond
Hot August Night
How to put into words the feelings that wave over me when I put on Neil Diamond's Hot August Night? Neil talking to the audience, the background sounds from the audience and from the stage...you really feel like you're there. I get chills every single time. I first fell in love with Neil Diamond when I was around 11 years old. I would borrow his records from my local library and gaze at his beautiful face while losing myself in his voice. I might have even kissed the album cover once or twice. I really enjoy live albums and Hot August Night is just the greatest. Some of my favorites on this record are "Play Me", "Stones", "I Am…I Said", however, the entire album is a journey. I suggest listening from beginning to end and enjoy.
Tonya Puerto
VP, Film & TV Music, UMe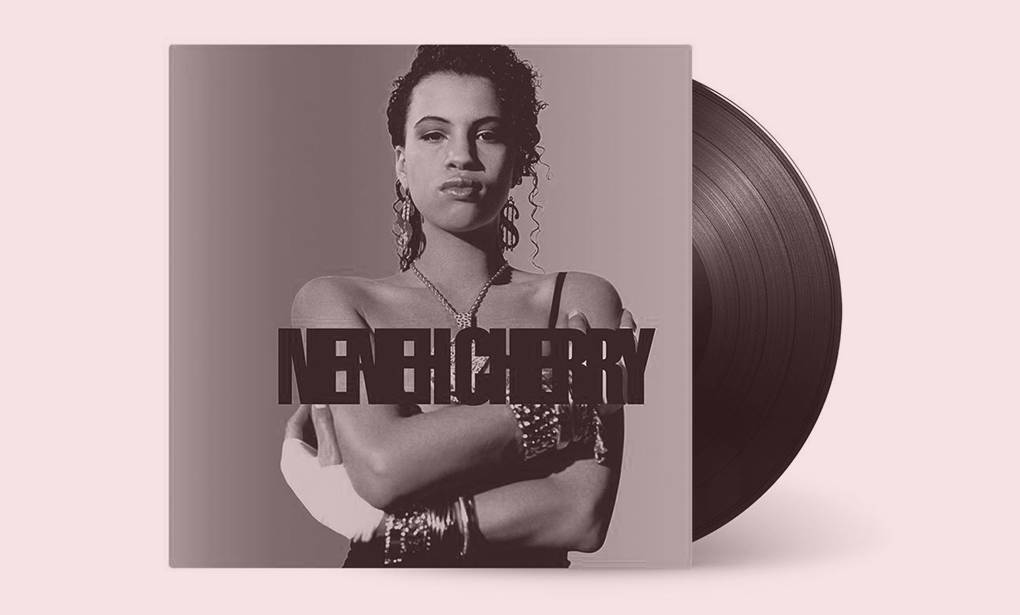 Neneh CherrY
Raw Like Sushi
Neneh Cherry came into my life via a UK weekly music TV show called Top of the Pops. Bold, sassy, and heavily pregnant, Neneh appeared on stage, stole my heart and made me feel like this girl could take on the world and supply just the right kick to make changes. One of the girls at school brought the tape into one of the few creative classes where we had a cool teacher who let us play music while we worked. It hit all the right places and remains one of my favourite albums of all time. Inner City Mama Remix 12" is still a regular in the record box when playing out and I was so stoked to get a copy of the 30th Anniversary issue. There is something really sweet yet heavy about the vibe of the album, which hasn't lost any of its appeal over the years. Whilst many of the Cherry siblings have dropped various albums in the decades since, Neneh has always remained one of my most cherished role models. This album takes me back to my teenage years, catching the bus to the athletics stadium for training nights, travelling in headphones with my Walkman and Neneh filling my ears with hope and belief that other people understood my world. It has provided the soundtrack for many adventures since.

Soph Barras
Director, CRM Product Management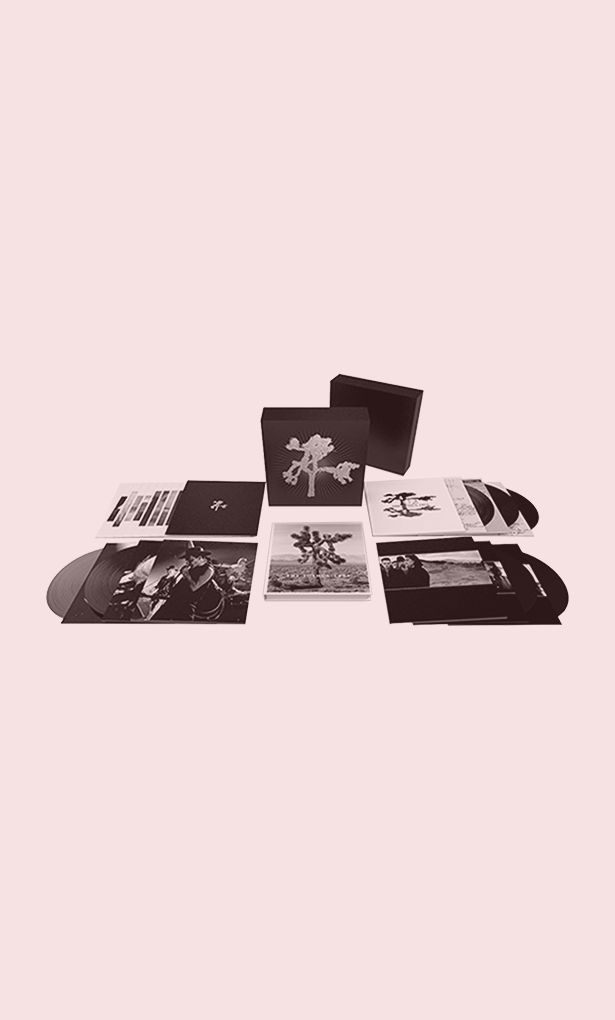 U2
The Joshua Tree 30th Anniversary Super Deluxe Edition 3LP Box Set
U2's The Joshua Tree perfectly encapsulates many aspects of family.
I've been a fan since their early days in MTV heavy rotation and I married a diehard U2 super fan. One of my favorite memories was taking our son to his first concert, the U2 Joshua Tree 30th Anniversary Tour. It's a great feeling as a mom to be able to share my passions with my son.
As a mother, this album resonates with me lyrically, with many songs about self-reflection, looking inward to find strength and conviction. Mothers of the Disappeared honors the courageous plight of El Salvadorian and Nicaraguan mothers, fighting for human rights within their own countries.
In many ways, U2 is like a family, having the same members for the entirety of their 45 year career, a rarity for a band of their stature.
As a massive U2 and Anton Corbijn fan, The Joshua Tree 30th Anniversary Super Deluxe Edition Box Set makes this boxset vital to our collection!
Gwen Palacios
Executive Assistant