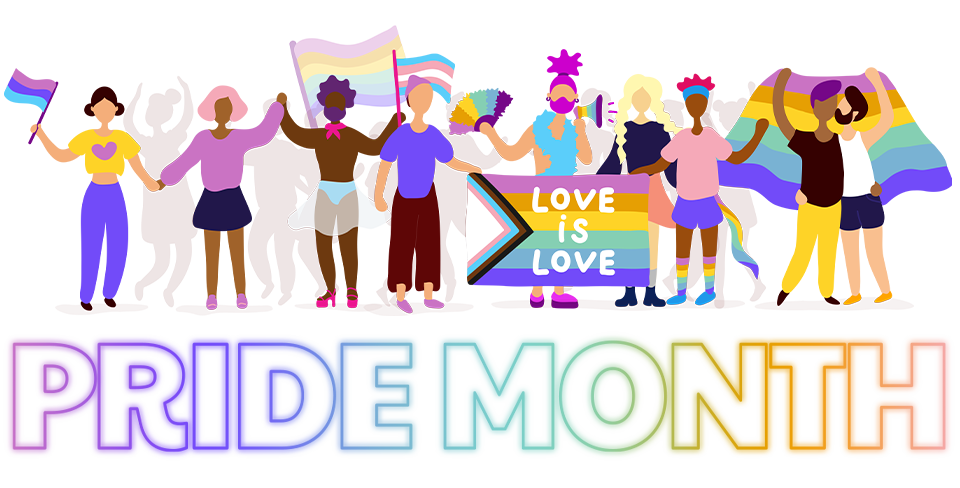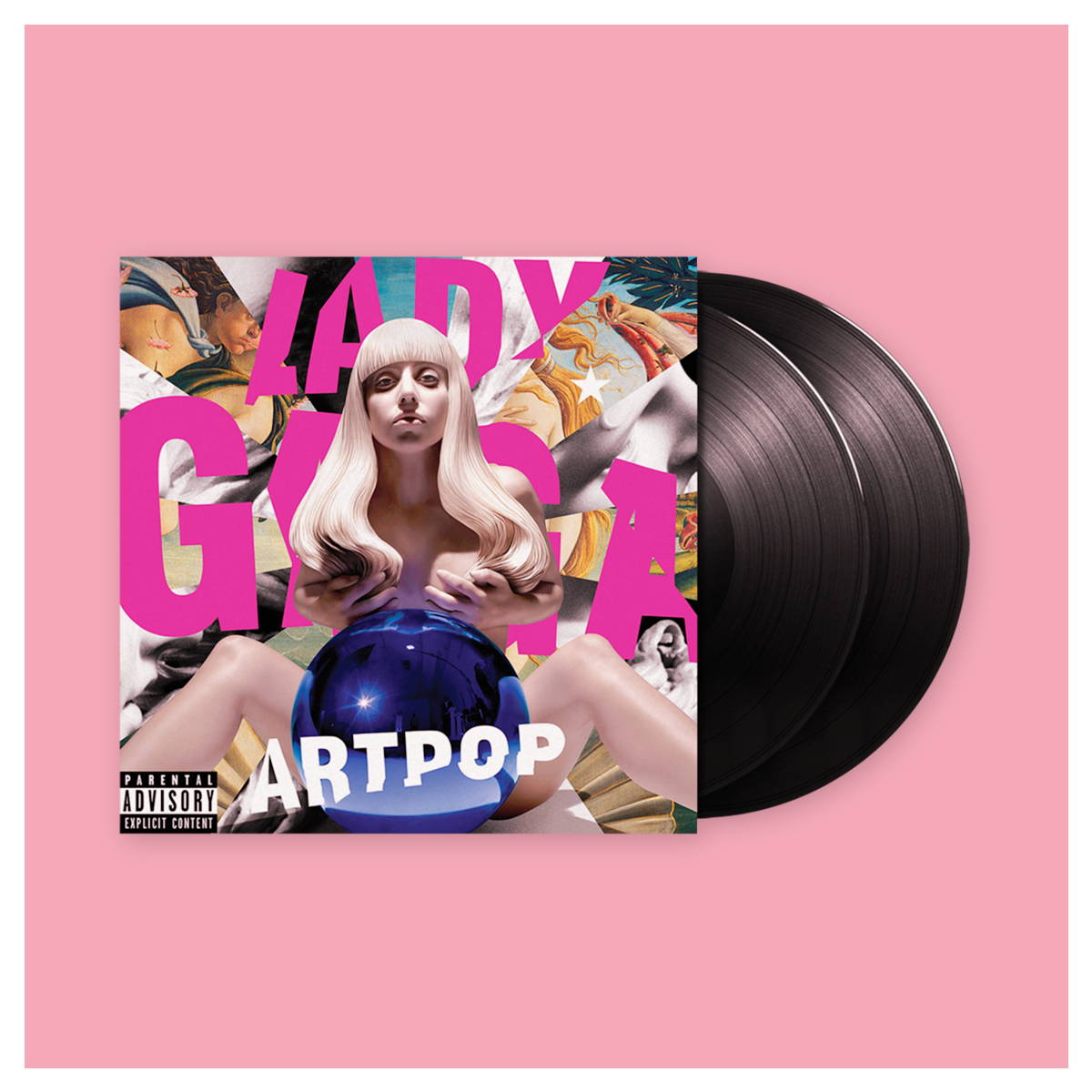 As a member of the LGBTQIA+ community, there are times where the world is against you for being different or going against the status quo. I chose ARTPOP because as Lady Gaga once said, "Never let a soul bring you down, all it takes is a little self-love and confidence to bring your strength right back to the surface. Where it belongs!" Whenever I listen to ARTPOP I celebrate who I am.
Elia Torres (She/Her/Hers)
Copyright Royalties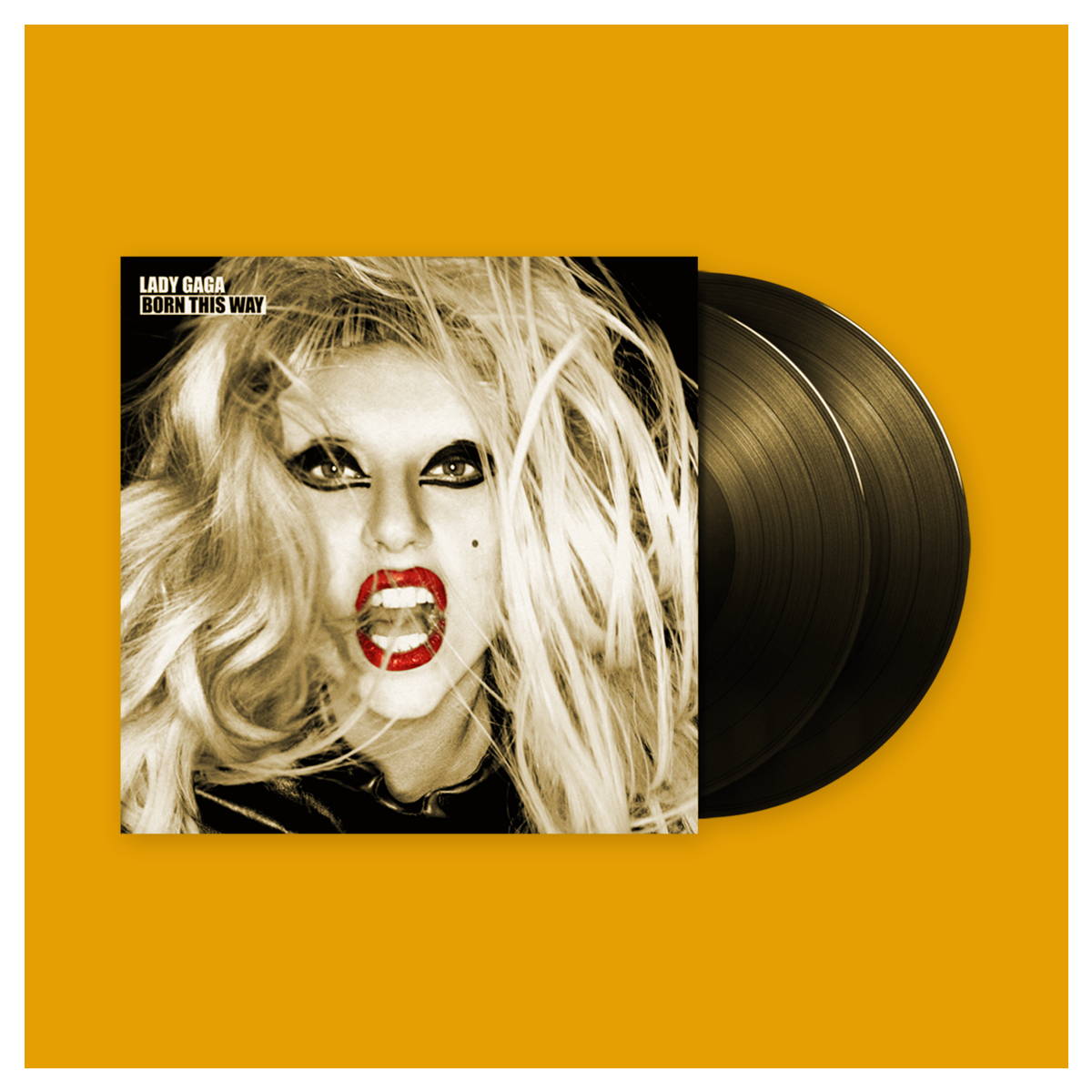 As an immigrant and a lesbian who dresses like a boy but has girl parts, this song taught me to be unapologetic. I live my truth every single day and I'm so happy doing so, because I'm not broken- I was born this way. "Don't hide yourself in regret, just love yourself"
Priscilla Herrera (She/Her/Hers)
Global Revenue Royalty Optimization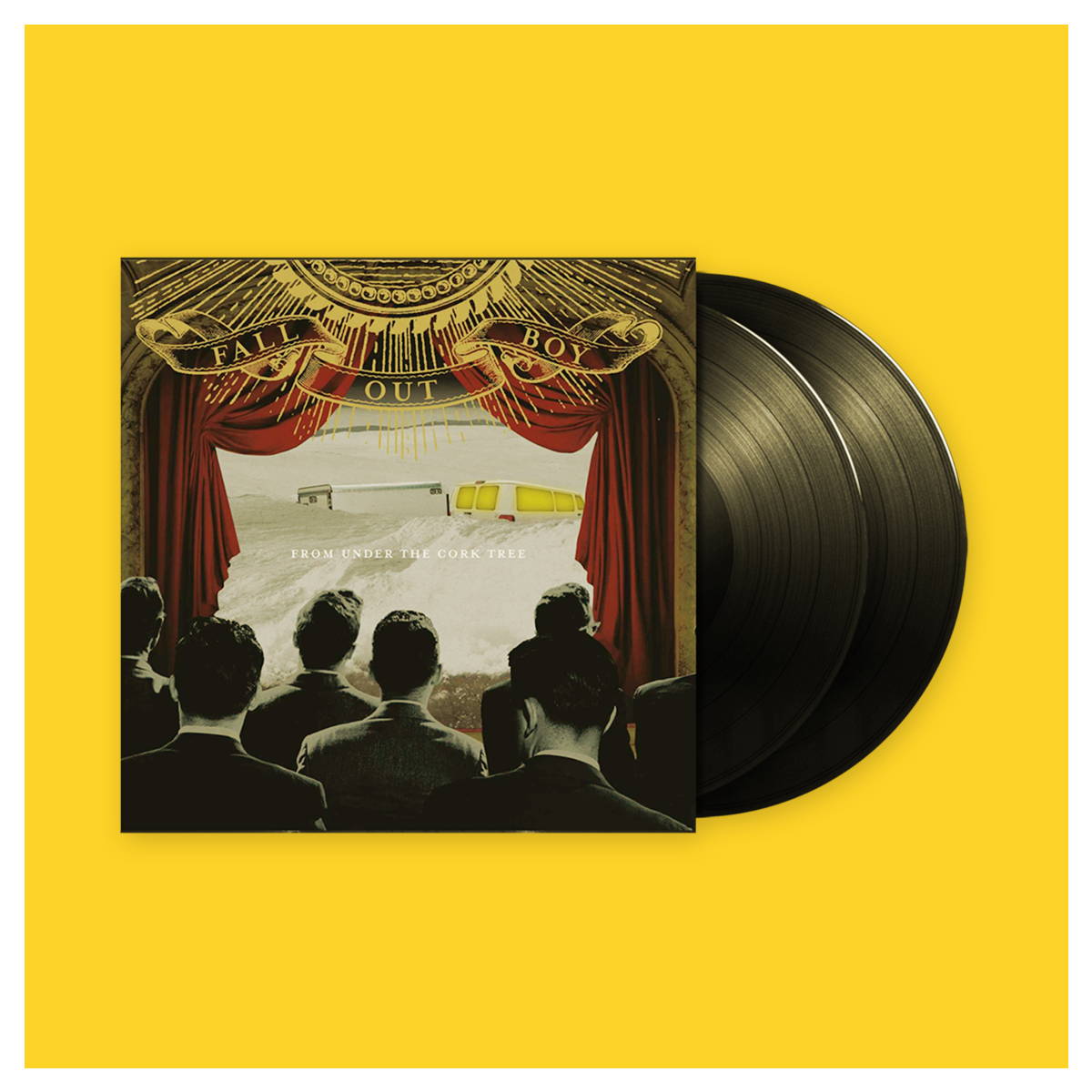 From Under The Cork Tree 2LP
Fall out Boy
Pete Wentz questioning his sexuality in Out Magazine at the height of the band's fame created a ripple through the mainstream pop punk/emo scene they emerged from. While many of his comments bordered on queerbaiting, the fact that he was publicly questioning felt endearing at the time. From Under The Cork Tree serves theatricality with an edge: it was the soundtrack to early realizations of "Not gay as in happy, but queer as in f*** you."
Michael Lopez
(They/Them/Theirs)
Production Coordinator at UMe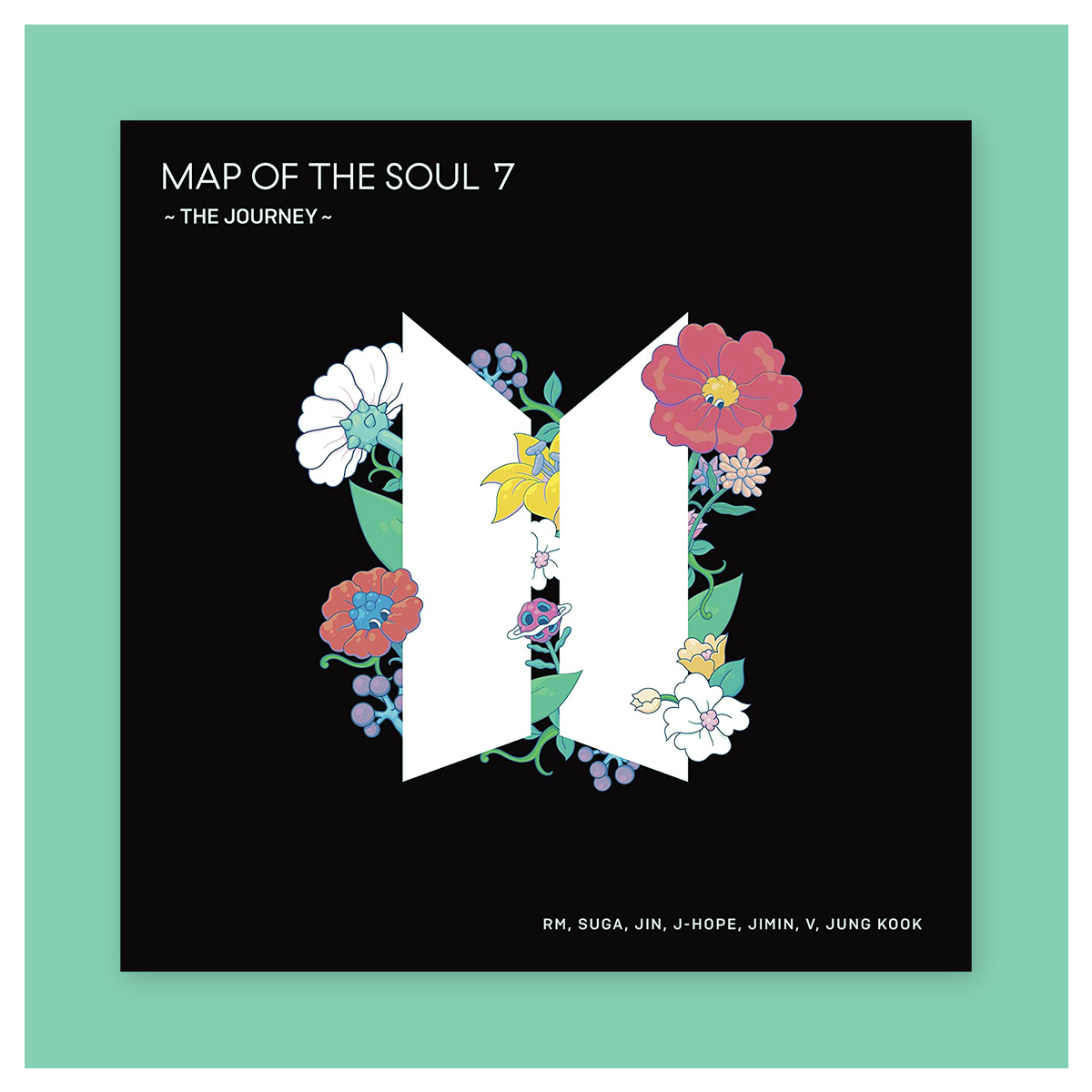 MAP OF THE SOUL : 7 ~ THE JOURNEY
BTS
BTS (Bangtan Sonyeondan) has quickly become a household name; that's due to their hard work, creativity, and dedication to their fans. They are a unit of 7 and a force of nature. I've noticed many of my other favorite K-Pop groups typically only have songs about love and relationships — BTS, on the other hand, has never shied away from harsh realities, social injustices, and tangible issues in their music. By combining the unique experiences of each member, I have found that BTS is able to connect with a much large audience on a much more personal level. MAP OF THE SOUL : 7 has such a special place in my heart due to its versatility! This album in particular is a collection of some of their greatest songs (in both Korean and Japanese). I find genuine happiness within each BTS record. Language is not a barrier when music speaks for itself.
Kayla Degenshein (She/Her/Hers)
E-Comm & Label Services
My Way 50th Anniversary LP
Frank Sinatra
One of the most timeless albums that speaks to the LGBTQIA+ experience is My Way by Frank Sinatra. It has songs of despair and love, which together paint the incredible resilience of being unapologetically You. This sentiment is fully realized in the iconic title track "My Way." Out of all the inspiring statements in the song, "I faced it all, and I stood tall / And did it my way" resonates with me the most.
Blaire Brinster (She/Her/Hers)
eCommerce and Label Services
On The Radio: Greatest Hits Vol. I & II 2LP
DONNA SUMMER
This collection has it all: songs to dance the night away with, gratifying key and tempo changes, power disco ballads from one of the world's greatest performers, and an album cover exuding the glamour and camp of the late 70s disco scene. Few artists grow to define their genres, but Donna Summer has been the undisputed crown-bearer of the disco genre for nearly a half century.
Judah Joseph (He/Him/His)
UMe Audience Growth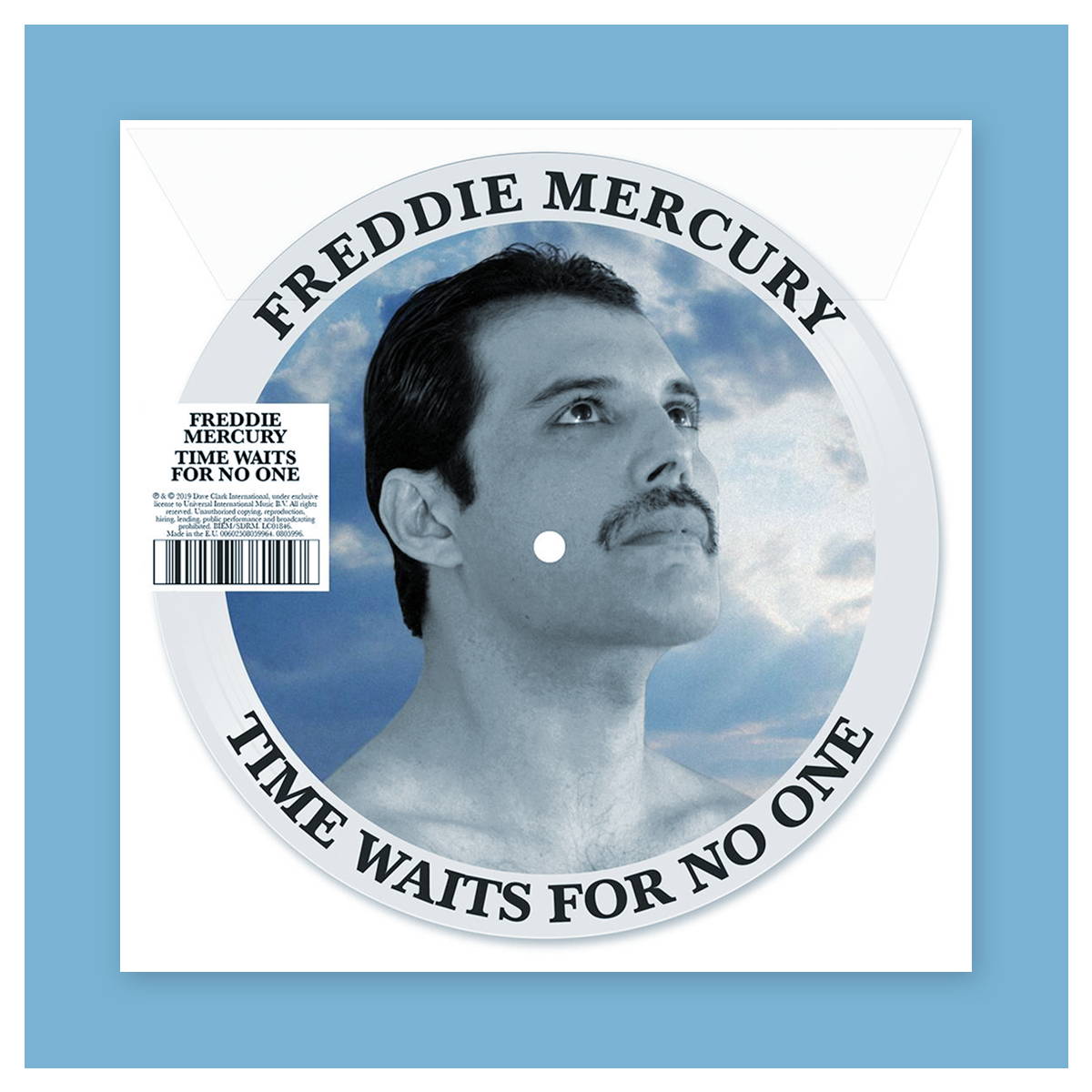 TIME WAITS FOR NO ONE
FREDDIE MERCURY
Freddie Mercury is one of the first people I came to know that was apart of the LGBTQIA community. Whether it be his unique style or his vocal ability, he was always himself. I can remember dancing in the living room with my mom to an array of Freddie songs and it always brings back such good memories. This song reminds me of how time and life really doesn't wait for anyone... so be yourself, be your true self and live life to the fullest.
Chloe Ewing (She/Her/Hers)
UMG E-Commerce and Label Services
KACEY MUSGRAVES
GOLDEN HOUR
After winning Album Of The Year at the Grammy's, Kacey Musgraves really won the heart of America with her fourth studio album, Golden Hour and witty personality. The lyricism of each track ranges from being by yourself and content with "Lonely Weekend" to a lovely, sweet homage in the track "Mother." Kacey's soft, sultry voice along with her divine, genuine lyricism will have you putting this album on repeat over and over again.
GWEN STEFANI
LOVE ANGEL MUSIC BABY
Love Angel Music Baby by Gwen Stefani is the first studio, breakaway album since her departure from No Doubt. This album resonates as a coming of age release with tracks like "Bubble Pop Electric" and "Cool." The album does an exquisite job of marrying many genres together like electro-pop, R&B, and alternative. Love Angel Music Baby is a testament that Gwen Stefani was capable of standing on her own with her solo-project and have it succeed with such abundance. We owe a lot to Gwen for coining the term "Hollaback Girl" and teaching us the correct, perhaps difficult, spelling of bananas.
YEAH YEAH YEAHS
FEVER TO TELL
A quick, fast-paced punk revival – Karen O in Fever To Tell is the front woman we've been so thirstily craving for so long. I remember seeing them perform at FYF in 2013 and she was wearing a sparkle suit; her energy was electric and bright like a punk rock Jesus. Fever To Tell is rebellious and empowering in every facet, every guitar chord. Her spunky dynamism, melodramatic voice along with the electronic sound of the Yeah Yeah Yeahs will have you moshing and air-guitaring in general admission.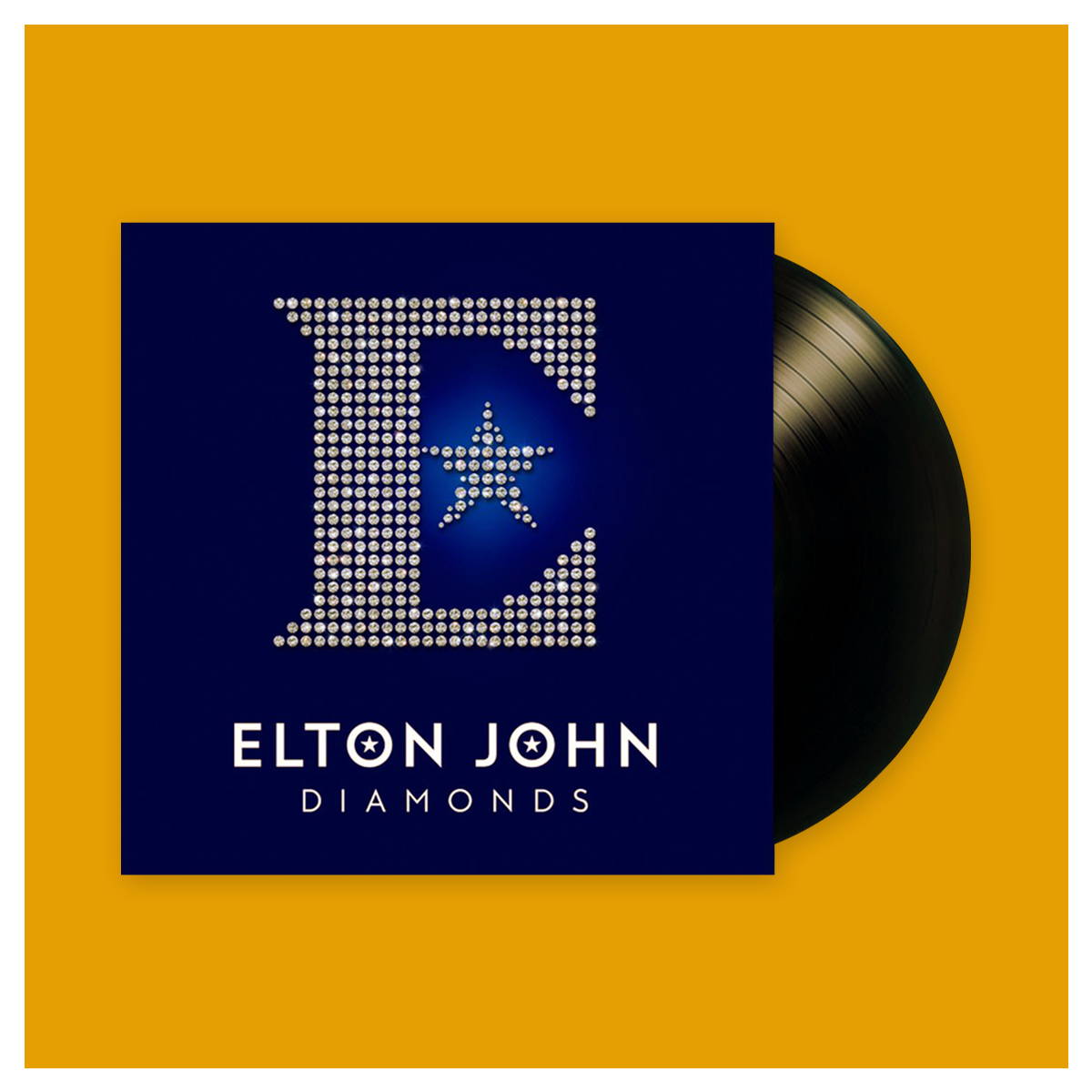 Diamonds is a must-have for any Elton John fan, and it's always in heavy rotation on my turntable. Elton's music brings me so much joy and comfort. "I'm Still Standing" has always been my Pride anthem; it represents getting back up again after heartbreak or a big letdown. My queer experience has been so shaped by the music I love, and the connection I have to music written and/or performed by LGBTQ+ artists like Elton John is unique, but also shared with millions around the world, which is so special. I'm so grateful to have grown up with Elton's music, and I can't wait to see him live again someday!
Kristina Waters (She/Her/Hers)
UMe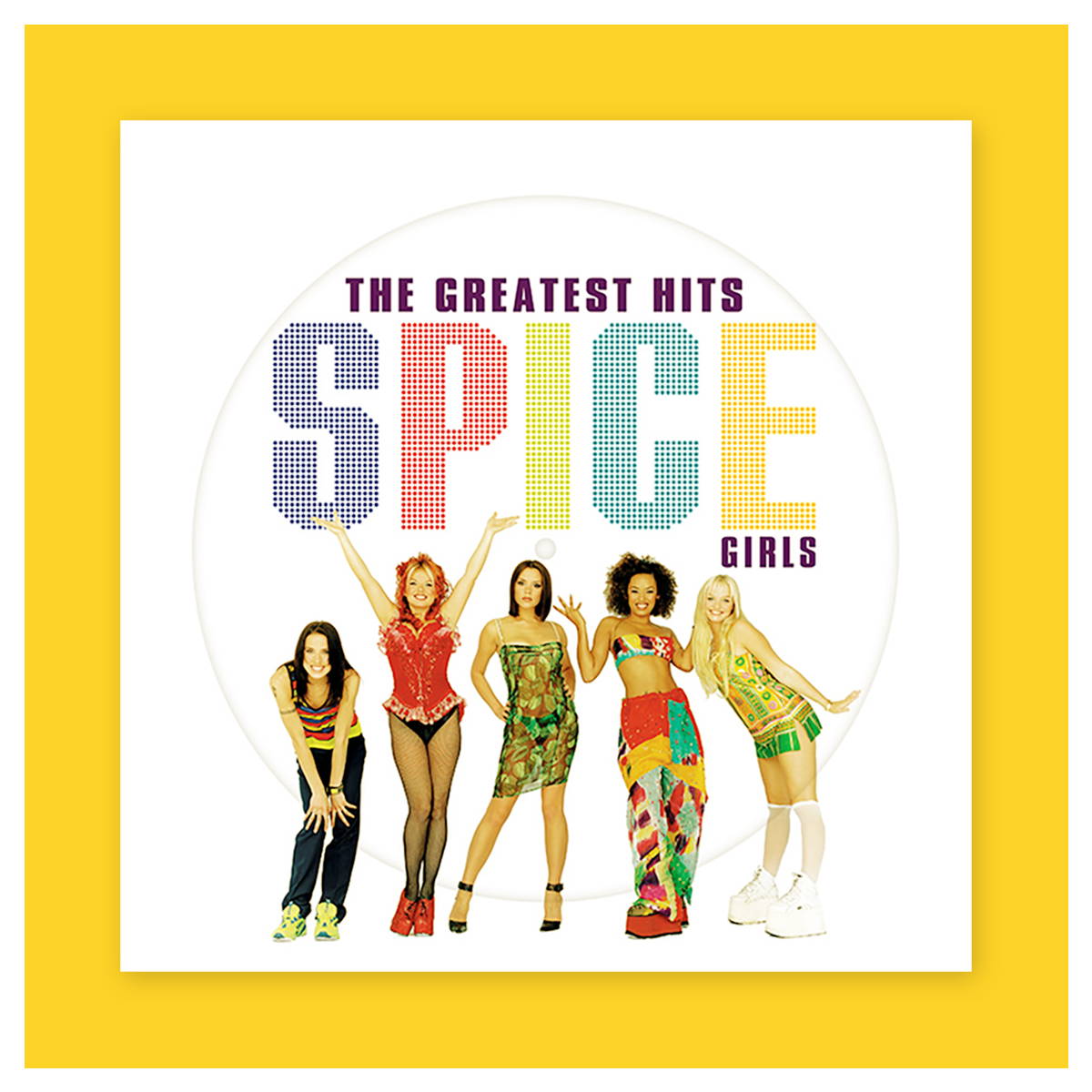 The Greatest Hits Picture Disc
Spice Girls
Me and my childhood best friend used to listen and watch the Spice World movie repeatedly, performing and singing the songs like we were the 6th and 7th members. I remember us begging our parents to go to the concerts and buying all the merch (the lollipops were our must have accessory). I feel like this album and what the Spice Girls represented allowed him to have an outlet and tap into his true self. "Spice Up Your Life" was one of our faves and the lyrics still hold true: "When you're feelin' sad and low, we will take you where you gotta go, smilin', dancin', everything is free, all you need is positivity!"
Halaine Lato (She/Her/Hers)
UMe